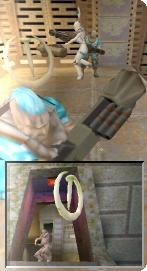 BBQ v DdB
BBQ found the Amp at match-start in both maps...............



ChampionsLeague







F I N A L

BBQ defeat DdB in the Final - by |Ebola|

Last Sunday evening BBQ and DdB faced each other in the Q2CTF ChampionsLeague.org Final... warscenery were maps CTF1 and CTF2... BBQ won both maps (7-1/5-2) and clinched the title...............

Congratulations BBQ | CTF Observer [Hall of Fame] Updated :)

Match demos of the Final :
[BBQ v DdB] - 5x2 demos @ [BBQ | Demos:Final]




[BBQ]Nikodemus: @ www.ballbraquers.com
Champs!
Sunday was the big night! Finally the time for the CL final. Our way to the final was pretty clear all the way. In the ladder reset we somehow got the first place right away and didn't lose it until in the very last match. In playoffs we managed to win all our fights, and in semifinal we met, maybe a bit surprisingly one of our oldest enemies, Swedish Noll8. Our opponent DdB also played very well in the playoffs and the match was supposed to become a real thriller. The total result was 12-3 and we actually won the championship! :)

What gave us the edge over the other clans out there? Someone might say we have the best players, but I don't see it that way. Of course our roster is full of great players, but still I think it's the team spirit and our experience that makes the difference to the other clans with maybe even better players. This is a victory for the clan.



[ www.championsleague.org ]



CL/CLL on IRC | #thescene

Update - April 11 :
Over at the ChampionsLeague.org you can
find a Match-report written by ReY
[Report | BBQ v DdB | Finale]



[*] Top of Page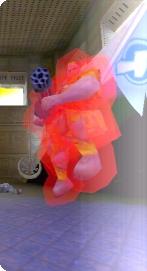 BBQ v DdB
[DdB]ScizO was the first one to make a capture
in CTF2....................